UNFORGIVENESS could hinder your healing and deliverance as it violates a foundational biblical principle.
Forgiveness is  one ways of  receiving the miracle of healing and deliverance, but it is often overlooked!
When Adam and Eve disobeyed God they broke their relationship with Him, God chased them away.
They had broken their fellowship with Him.
"When God sent them away from the Garden of Eden-He was grieved, He had lost close friends, His own children," Rev. Dr Jane Awiti says.
She says it was a blessing for them in disguise, since they had disobeyed and were no longer walking with God they would have easily ended up eating the second tree-the Tree of Life.
"If God had let them remain (in the garden), they would have eaten the tree of life and would have stayed with sin forever," she said.
What is it doing to me?
Dr Awiti was speaking at the Faith Evangelical Free Church (FEFC) in Taveta, Taita -Taveta county during BBI Taveta Mission between July 22- 25 2022. She said that out of His love, God had a plan.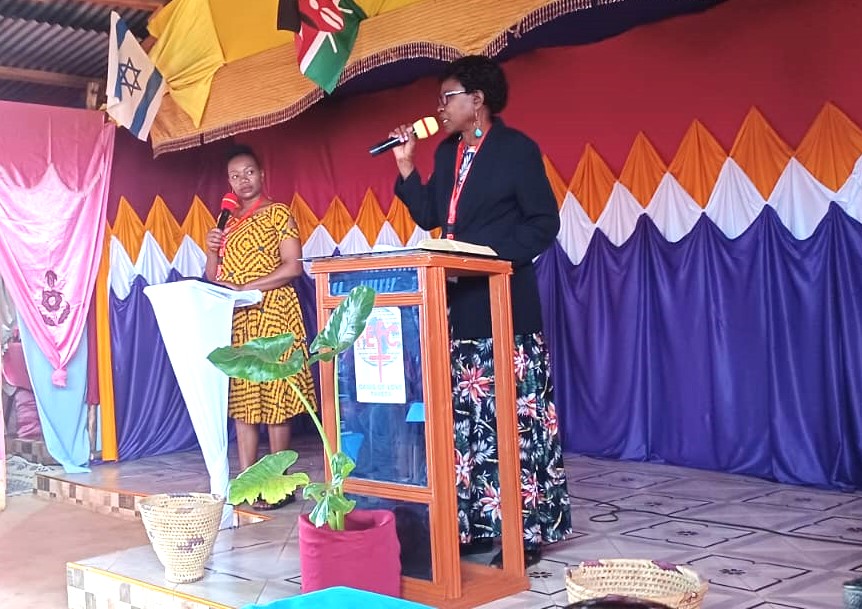 "God is committed to forgiveness because of His love, it is His nature," Dr Awiti said.
She said forgiveness is important and is the bedrock of our relationship with God.
"Where would we be if God would not forgive us through Jesus Christ's finished work on the cross?" Dr Awiti asked.
Dr Awiti said it is important as Christians to consider if we have unforgiveness in our hearts.
"Do I have unforgiveness in my life and what is it doing to me?" she posed.
She explained that there are times deliverance is blocked because someone is still holding resentment against others from past hurts.
God's nature
Dr Awiti said there are four things we are doing that harm us when we harbour unforgiveness in our hearts;
1. We are denying God's nature in our lives
God's nature is forgiveness, and that is why we are together with Him. He brought Jesus to reconcile us. Our relationship with the Father is founded on His nature- forgiveness.
2.We are not remembering a biblical principle
Jesus taught that when we do not forgive others, then we will not be forgiven either. To be forgiven, we must then forgive.
Mathew 6:14-15 . For if you forgive other people when they sin against you, your heavenly Father will also forgive you.
But if you do not forgive others their sins, your Father will not forgive your sins."
Unforgiveness will hinder your prayer.
Take time to remember and forgive all those who have done you wrong.Your deliverance depends on it.
3.We open ourselves to tormenting spirits
When we are wounded because of what has happened with others, and we are holding it I our hearts, we open ourselves to attracting "flies" and "the tormentors." Mathew 18:28-35
"But when that servant went out he found one of his fellow servants who wowed him a hundred silver coins, he grabbed him and began to choke him-pay back what you owe me, he demanded.
His fellow servant fell to his knees and begged him be patient with me and I will pay it back but he refused, instead he went off and went off and had the man thrown into prison until he could pay the debt.
When the other servants saw what had happened they were outraged and went and told their master everything that had happened.
Then the master called the servant in -you wicked servant I canceled all your det because you begged me to , shouldn't you too have had mercy on your fellow servant, just as I had on you?
In anger, his master handed him over to the jailers to be tortured until he should pay back all he owed.
This is how my heavenly Father will treat each one of you, unless you forgive your brother or sister from your heart."
Our wounds will attract spirits of Betrayal, Rejection, Bitterness, Anger, Resentment, Violence, Murder, Stagnation, Depression and Defeat unless we forgive and let go.
4.We close doors to our blessings
We are carrying those we have not forgiven on our backs. Whenever we see them something happens to us-it disturbs us.
It is like drinking poison so that your enemy dies. In doing so we hold back God's hands from blessing us and block out our own blessings.
Struggling in an area
Dr Awiti said if we are struggling in an area of our lives and we have tried to deal with it unsuccessfully, "it  could be because of some aspect of unforgiveness."
She said it could be tied to the bitterness we have with people who may have crossed out lives, made it difficult in one way or another or locked doors in our faces.
Forgiveness, she said, draws us closer to God and releases us.
It is the bedrock of our relationship with Him, she explained.
She said without forgiveness we would not have salvation and reconciliation with God. "
Dr Awiti said Jesus forgave a big debt when He died on the cross and even asked god to forgive those who crucified him.
So did Stephen when he was stoned to death.
"We cannot forgive in our own strength but the Holy Spirit will give us the ability to forgive," she said.
Dr Awiti said we should also learn to forgive ourselves to experience healing, deliverance, release and be drawn closer to God.