NINETY per cent of  believers seeking counselling have a problem with finances, says pastor Nellie.
Most of them complain of start-ups that go down, even after careful and painstaking research, not to mention the resources invested in them.
They complain of losing money, and sometimes the financial problems appear to worsen after prayer.
Click the link below to watch a detailed teaching by Pastor Nellie teaching on Overcoming Financial Curses.
Haggai 1:6 "You have planted much but harvest little. You eat but never have enough. You drink but never have your fill. You put on clothes but are not warm. You earn wages, only to put them in a purse with holes in it." (NIV).
The pastor says God's children can suffer financial hindrances that make them doubt if God really does love them and even cause them to wonder if  He wants them to suffer financially for some reason.
Pastor Nellie was teaching a group of pastors and evangelists at Lingwala, Kinsasha on Breaking Financial Curses during the June 2- 8 2022 Congo Mission.
Heart of the Father
The attendees heard  that a financial curse cannot be broken until one understands "the heart of the Father."
"Our Father is generous, we only need to look into the bible to find out how God was generous with His children," she said.
Giving the example of  Job, she said, Job was a child of God who was blessed with abundance.
Job 1:3 "…and he owned  seven thousand sheep, three thousand camels, five hundred yoke of oxen and five hundred donkeys and a large number of servants. He was the greatest man among all the people of the East. " (NIV).
"The church today  would doubt such a man's Christianity  and others may start saying he has gotten his wealth from stealing since many of us are not used to seeing Christians who are wealthy and prosperous," pastor Nellie said.
Wealthy and God fearing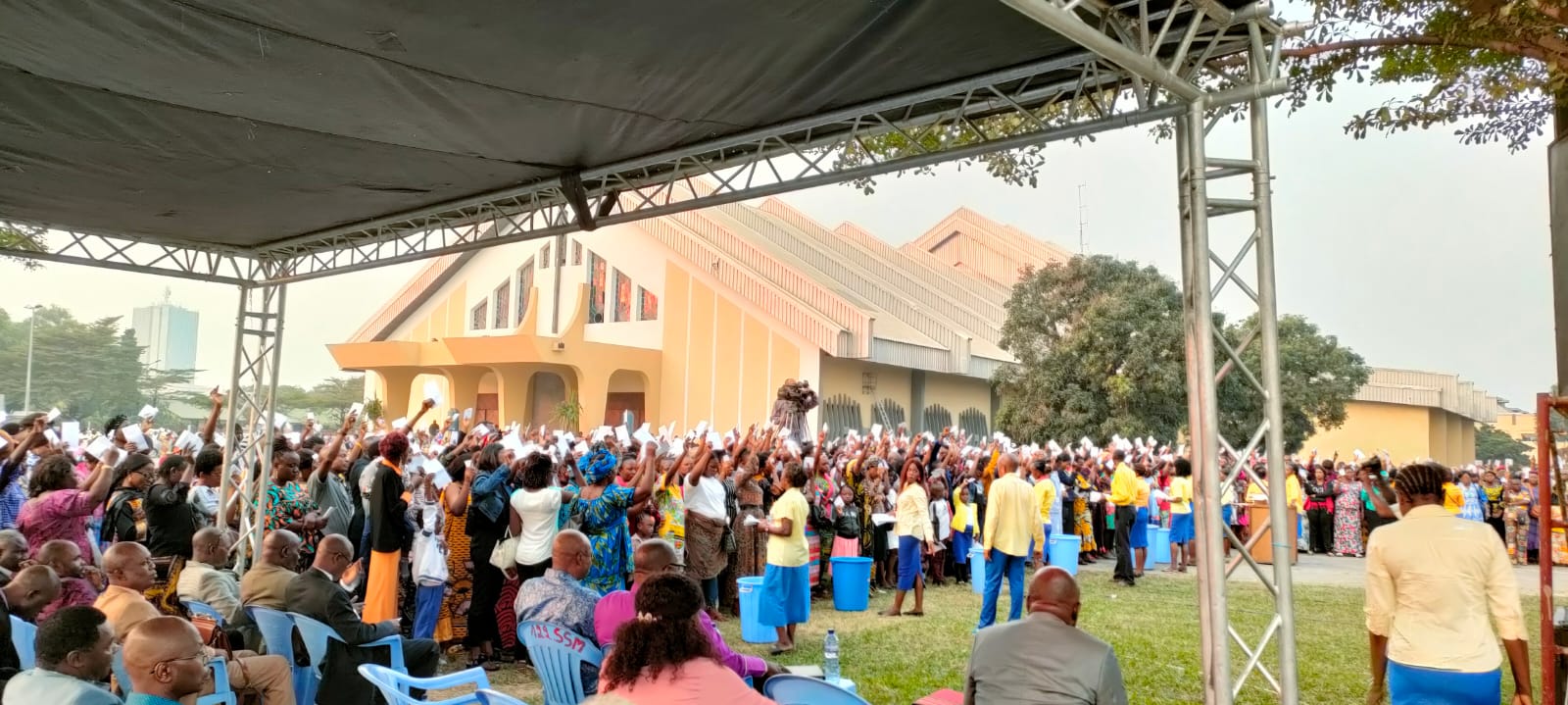 Despite all his wealth, the pastor said, Job was blameless and upright. "He feared God and shunned evil," she said.
Job, the pastor said, did not get his wealth from the Occult, Illuminati or the Freemasons, but from God Himself.
She said when God looks at His children, He wants them to be like Job, "wealthy and God fearing."
The pastor said God allowed Job to lose all the wealth because Satan told Him he only feared Him because He had blessed him with such abundance.
"You can be extremely rich, lose everything, but still fear God ," said pastor Nellie.
Anointing of  wealth
About Abraham, she said, God promised him he would bless him and make him a great nation. Genesis 12:2 "I will make you into a great nation and I will bless you, I will make your name great and you will be a blessing." ( NIV).
Pastor Nellie said a demonstration of the heart of the Father, how generous He was with Abraham is seen in Genesis 13:2 "Abraham had become very wealthy in livestock and in silver and gold."
God did not only bless Abraham, but also his cousin, Lot, who also became wealthy, pastor Nellie said.
"Lot," she said, "was benefiting from the anointing of wealth that was on his uncle, Abram.
She said in Galatians 3:16 "The promises were spoken to Abraham and his seed. The scripture does not say "and to his seeds" meaning many people , but unto your seed" meaning one person, who is Christ" thus God did not only give the promises to Abraham but upto his seed Jesus Christ and to many according to Galatians 3:29 which says, "If you belong to Christ, then you are Abraham's seed, and heirs according to the promise." (NIV).
"If you belong to Christ then you are Abraham seed and the blessings are also for you," pastor Nellie  explained.
Change of mindset
Pastor Nellie said God's promises to Abraham through Jesus Christ is for every believer.
She said a change of mind set is the beginning of overcoming financial difficulties. "How you see yourself matters, do you feel like a child of God, a seed of Abraham with an inheritance for yourself and your children?" she asked.
One of the reasons Jesus was crucified was to make us rich, pastor Nellie said.
She said the word of God expects Christians to  prosper. 2 Corinthians 8:9 "For you know the grace of our Lord Jesus Christ, that though he was rich, yet for our sakes he became poor, so that you through his poverty might become rich." (NIV).
The same is amplified in 2 Peter 1:3 "His divine power has given to us all things that we need for life and godliness, through the knowledge of Him who called us by glory and goodness." (NIV).
Pastor Nellie said ,"when Jesus said it is finished, He already made us rich."
The mind reset comes through the knowledge of God. "If a child does not know he is a heir to the inheritance of his father, they live in poverty," she said.